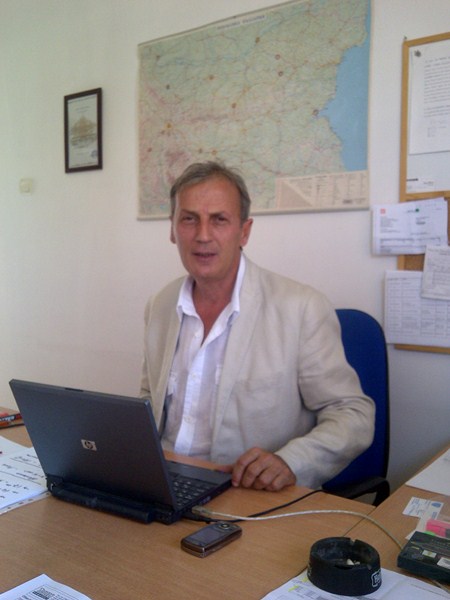 Georgi Simeonov, HHC Bulgaria executive director Georgi Simeonov is one of the founders of the
Thanks to our work, the placement of babies in eighteen Homes for medical and social care for children in Bulgaria has been stopped.
You can contact the coordinators of Hope and homes for children – Bulgaria through our page.
We all make daily efforts to ensure that there are no abandoned children in Bulgaria.
Мария Maria Hristova, regional coordinator – Sofia city and Sofia – district She has been
Margarita Andreevska – regional coordinator, Vratsa district She joined the team of Hope and homes
Ivanka Taushanova, regional coordinator, Kardzhali district Ivanka has been working with the Bulgarian HHC team
Yanka Nikolova, regional coordinator – Haskovo district Yanka has been contributing to our work in
Antonia Messerdzhieva, regional coordinator – Burgas district Antonia joined HHC Bulgaria team in 2015 as
Evgenia Meserdzhieva, regional coordinator – Burgas Evgenia joined the HHC team in March 2017 and
Svetla Ivanova, regional coordinator – Veliko Tarnovo district Svetla confidently joined our ranks in
Veneta Hadzhiyska, regional coordinator, Stara Zagora district Veneta has strengthened our team since September 2016.
Gergana Atanassova, regional coordinator, Yambol district   Gergana joined the HHC team in 2017. She
  Milena Nedelcheva, regional coordinator Varna district In February 2021 Milena took up the responsibility
Maria Dushanova, regional coordinator Vidin district Maria has been part of our family since early
Vesselina Ivkova, Chief accountant   Vesselina joined the Bulgarian team of HHC in 2019 as
Natalia Nikolova is the regional coordinator for Pleven district. She works daily in the field
Miglena Nikolova is regional coordinator for Sliven region. She works daily in the field
Colleagues who have dedicated part of their professional path to our organization, who are no longer part of our team. Thank you for your hard work!